NED DEFANTI – PGA DIRECTOR OF INSTRUCTION
Beginner Golf Classes 101

This class is designed for beginner Ladies and Men to introduce you
to the game of golf.  It is intended for the person who has some or
no previous golf background  either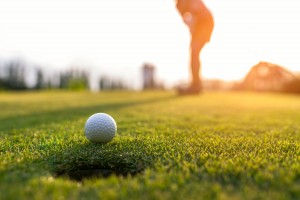 having never played or even held a club.
It is a 4-week program held for 1.5 hours each week. In these 4 weeks,  I will walk you thru the basics of how to play golf. Topics will include grip, posture, alignment, iron play, woods, chipping, putting, etiquette and some basic rules. No personal clubs needed. We will provide clubs for those who need them. 
There will be two different class times for you to choose from. Classes will be held on Wednesday mornings from 11:00 am to 12:30 pm and will be held October 3rd through the 31st and Thursday mornings from 6:00 pm to 7:30 pm from October 4th to November 1st. 
The cost is $150 and includes all four weeks of instruction plus beverages.
Call Ned DeFanti at 678-361-0269 or email him at defantigolf@gmail.com